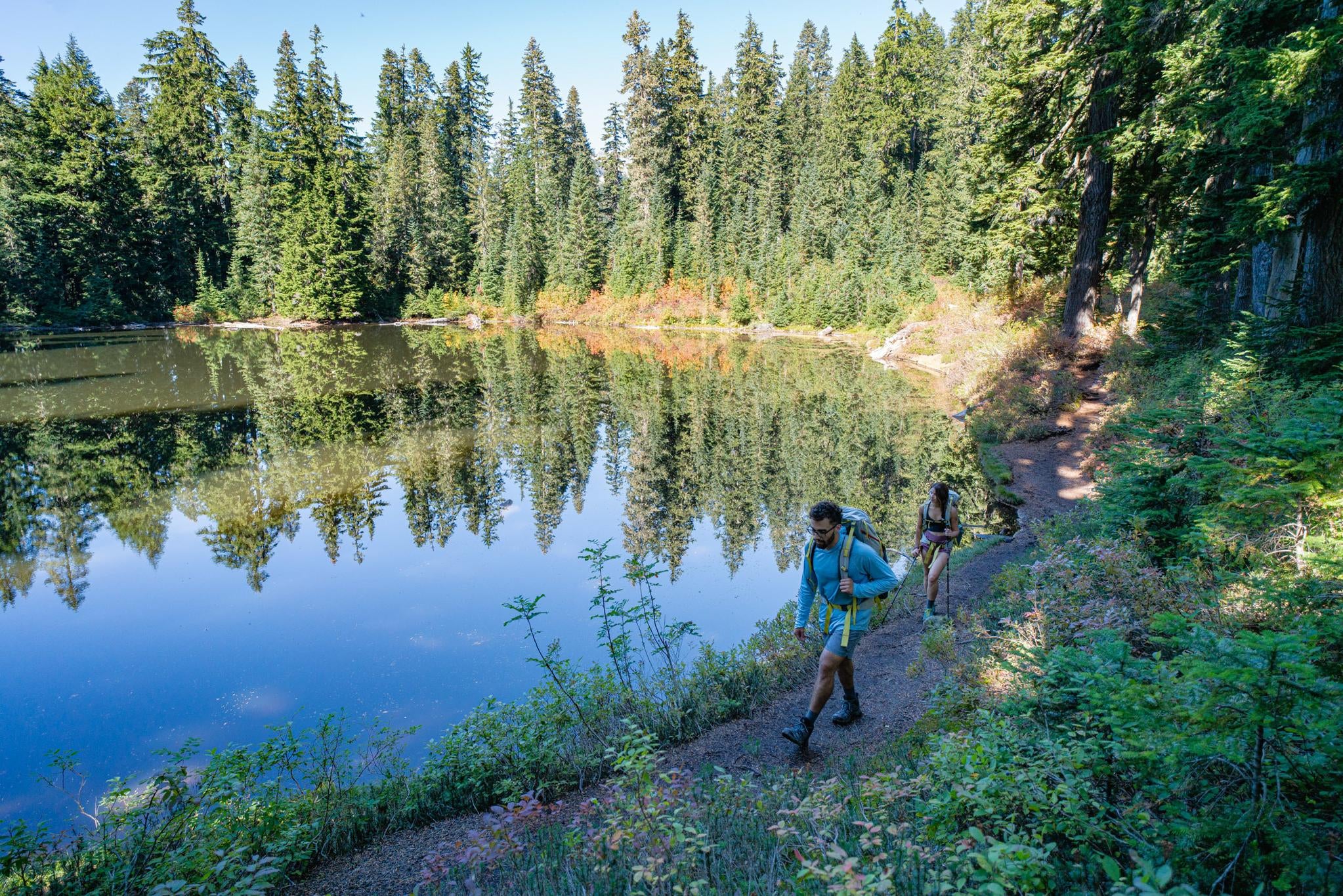 Try These Trail Mix Add-Ins For Your Next Hike

Every hiker is familiar with GORP - good old raisins and peanuts - and perhaps they have found their own personal twist on the original trail mix recipe. But trail mix fatigue can set in and leave your hikes feeling lackluster. If you're bored with your handfuls of trail mix and want to spice it up, try mixing in one (or many) of these ingredients to make your trail snack a little more enticing.

Trail mix is a hiking staple because it's easily eaten on the go, provides a quick source of energy, and is travel-ready. For the best energy boosting trail mix, try a combination of proteins, fats, sugars, and salt to replenish your body's stores and get you to the summit. While raisins, peanuts, and M&M's can do the trick, fueling up on the trail is a lot easier when you're excited about the flavors you've packed. Grab a reusable baggie, start with your favorite basics, and then try adding some of these ingredients on your next trip:

Cacao nibs

Dried cranberries

Macadamia nuts

White chocolate chips

Goldfish

Dried coconut

Banana chips

Wasabi peas

Goji berries

Candied pineapple

Popcorn

Chocolate covered pretzels

Pumpkin seeds

Pistachios

Dried apples

Animal crackers

Dried mango

Pecans

Granola

Cashews

Roasted almonds

Candied sunflower seeds

Cereal

Golden raisins

Once you find an ingredient combination that gives you the energy boost you need, mix up a big batch of trail mix, keep it in your pantry, and refill your backpack stash. With new flavors to be excited about, you might just find yourself heading out for more trail adventures.

There are endless possibilities when it comes to making your own trail mix. With each handful of sweet-and-salty goodness, you'll be fueled for miles and never bored of these flavors.