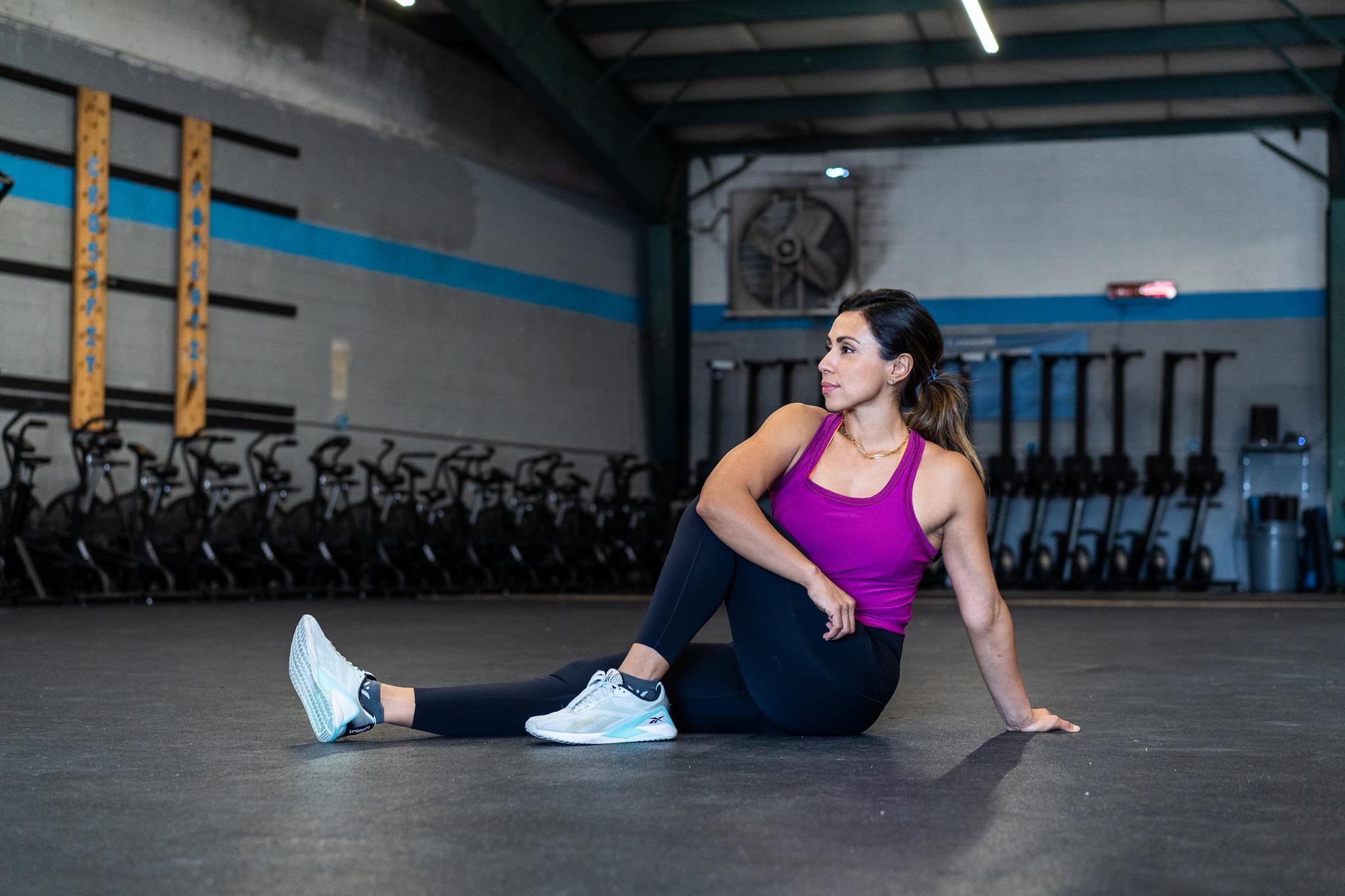 How To Choose Your Sock Compression

When describing technical socks, one of the most commonly used words is compression. Compression describes the level of gentle "squeeze" your socks apply to your feet - so a firm compression sock will hug and stabilize your feet while a relaxed compression sock will have a minimal squeeze and gently embrace your feet.

If you're faced with the option of multiple compression levels, how can you decide which level is right for you? We've assembled this starter guide to help you choose the best level of compression for your go-to activities.

The Compression Levels

We offer three levels of compression in our socks to suit your needs and preferences as an athlete. Compression levels impact the feel, support, and fit of your socks.

Firm Compression: ideal for athletes who want extra stabilization and muscle support from their socks. Taller socks with firm compression help with muscle recovery after sustained periods of activity like long runs and training sessions. Firm compression socks are the most supportive socks you'll find for use from the gym to the trail.

Relaxed Compression:for those who don't want the tight hold of firm compression. Designed for comfort, relaxed compression socks give you room to move and perform without slipping. They still offer support in the arch, but don't squeeze as tightly.

Moderate Compression: as it sounds, moderate compression is the happy medium between firm and relaxed compression. This compression level is perfect for everyday wear or transitioning from activity to activity.

Find Your Compression By Sport:

Road Runners

When you're pounding the pavement on your training runs, you likely want comfort. Our MAXUS™ socks feature relaxed compression and maximum cushion to bring bliss to every step. You might even add in an extra mile or two just because!

For those who prefer compression to support their circulation on long, grueling runs, ASPIRE™ is our firm compression sock that helps to reduce fatigue. Choose a taller cuff height like Seven or Twelve to support the calf and shin muscles along your lower legs.

Trail Runners

Trail running is a different beast than running on flat, even surfaces. Because the trail provides new experiences around every bend, we recommend the moderate compression and medium cushion found in FLITE XT® TRAIL - our sock built for trail versatility.
Cyclists and Triathletes

With your feet on the pedals (or transitioning from the pedals to your running shoes), you want as much muscle support as you can get. The firm compression found in ASPIRE™ reduces fatigue so you can last all day long and fits perfectly into technical footwear. From the road to the mountain and the gravel in between, cyclists love the thin, breathable support found in ASPIRE!

If you like to make a statement on the pedals, we recommend the moderate compression and medium cushion found in our VISION™ line. Featuring creative designs alongside our high-performance features, you'll look good and perform your best.

Hikers

If you spend your days on the trail, you'll enjoy the squeeze of moderate compression to provide support and comfort. PURSUIT™ HIKE, the driest hiking sock in its class, features Merino Wool combined with Olefin fibers to keep your feet dry and blister-free. Available in two weights, these socks have the right compression for a short jaunt in the woods or a multi-day backpacking trip. Happy adventuring!

Fitness Fans

If you're most likely to be found at the gym, you'll enjoy the moderate compression found in FLITE XT®. Added features in this sock include extra muscle support with AnkleLock™ technology and GripDry™ Fibers to increase stability and prevent your feet from sliding around inside your shoes.

Outdoor Enthusiasts

If you find yourself trying a new outdoor activity each weekend, you'll likely prefer a sock with a moderate level of compression for ultimate flexibility. Try PURSUIT™ for all-season, all-sport comfort. With moderate compression and two cushion options to choose from, PURSUIT is the Goldilocks of socks - as versatile as you are.

Sock compression comes down to personal preference, but this guide can help you find the level of compression you like best for your sport of preference!