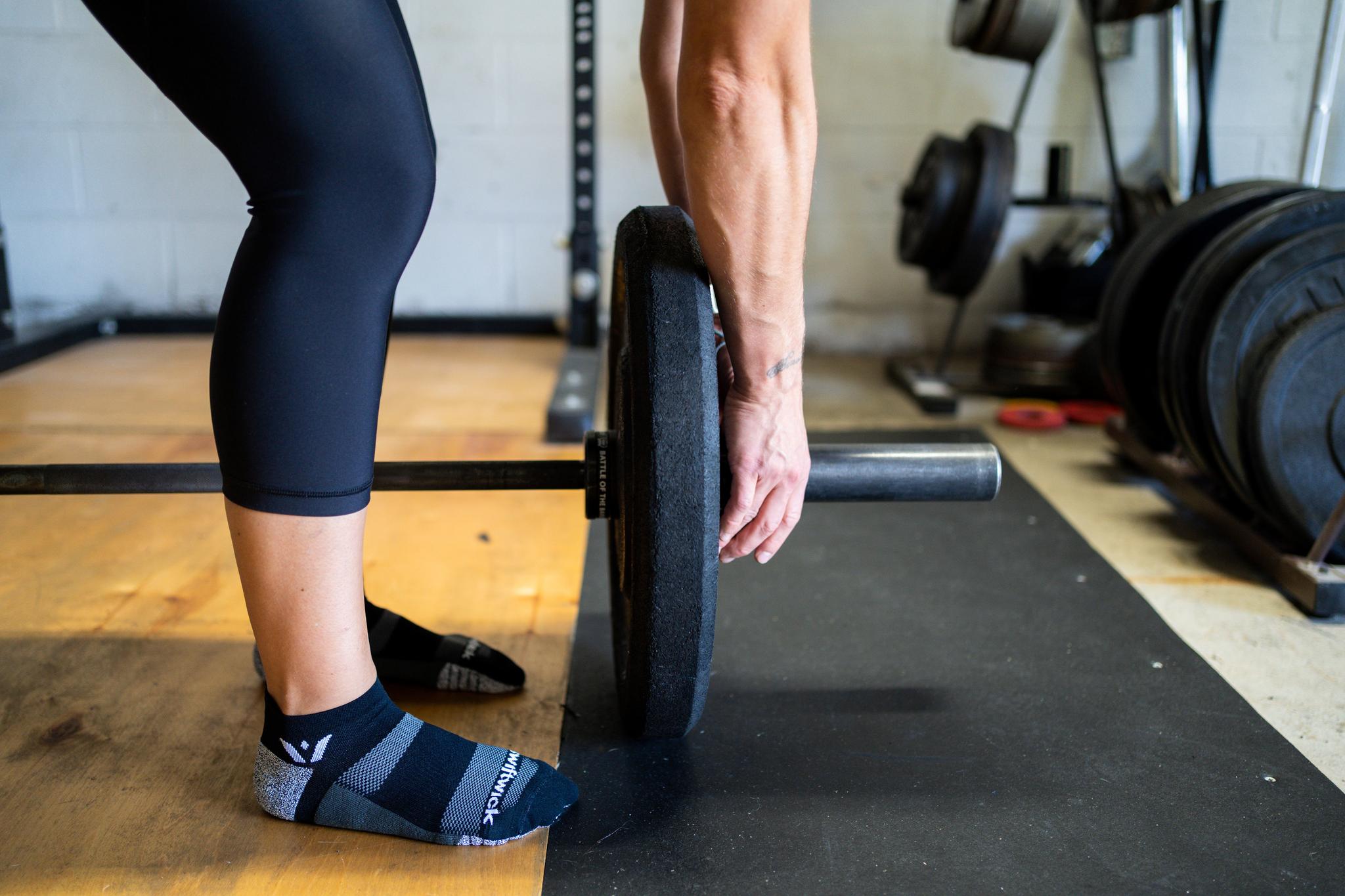 What Makes FLITE XT® The Ultimate Training Sock?

Cross-training activities require stability and support. Whether you're running through a circuit at the gym or doing box jumps in your garage, you need your gear to enable you to perform at the highest level. With FLITE XT®'s top-notch technology, you can forget your feet and focus on the reps.

AnkleLock™ Technology

When training for your sport requires quick movements and fast transitions, added stress can be put on your ankle. We developed AnkleLock™ Technology to specifically add support to the ankle area. FLITE XT features strong elastic that wraps around the ankle and heel, creating stability and support for your feet during quick lateral transitions.

GripDry™ Fiber

Ankle support isn't the only upgraded feature included in these socks. We also added a proprietary nanofiber in the heel and forefoot of FLITE XT to increase the gripping power of the sock. This prevents your foot from slipping around in your shoe as you move and change direction. Better traction during high intensity workouts means less injuries and improved performance.

Increased Range of Motion

We're not done yet! Because fitness training often involves jumping, lunging, squatting, and other dynamic movements, we constructed FLITE XT with unique flex channels in the forefoot to increase range of motion and mobility. These channels allow your socks to move with your feet no matter what your workout plan entails.

Superior Moisture Wicking

It wouldn't be a Swiftwick sock if we didn't talk about the moisture-technology and breathability, would it? FLITE XT features our signature Olefin fibers to move moisture away from your feet and keep you dry. These fibers dry quickly and increase breathability to ensure your workout is comfortable from start to finish.

From fitness fanatics to runners, tennis players to golfers, FLITE XT is the trusted sock for stability when you need it most.