Back to School Promotion
Back to School Promotion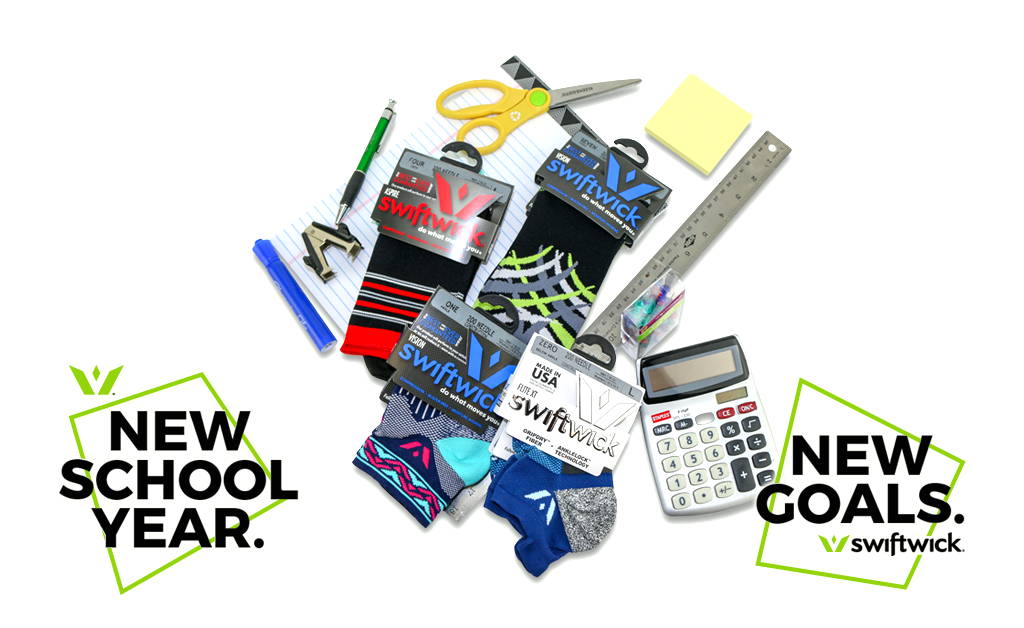 Fall semester is around the corner and with the new year, comes new goals. No matter how you chase adventure this year across campus or around the world, Swiftwick has the best performance socks to get you there. This year, we want to add a gift to your back to school gear. Now through September 3, 2018, when you buy any four pairs* of socks on Swiftwick.com, we'll throw in a $10 Gift Card that you redeem when you want – no strings attached.
*Excludes clearance items.
---
Step 1: Add the $10 Gift Card to your cart.
---
---
Step 2: Start shopping. Add any four pairs of socks to your cart to see the free Gift Card at checkout.
*You must add your email and check the box below the email field to see receive the Gift Card at no charge.
---
---
---
Rules and Conditions: Only one $10 Gift Card per four pairs of socks (excludes clearance items). One Gift Card will be given per multiple of four socks purchased, to receive additional $10 Gift Cards add 1 Gift Card for every multiple of four (4, 8, 12, etc) to your cart. Gift Card codes are emailed immediately after checkout and may be redeemed for future purchases only. Only one discount code or Gift Card at a time may be applied at checkout. Must enter email and check box that says "Keep me up to date on news and exclusive offers" in order to receive free Gift Card.