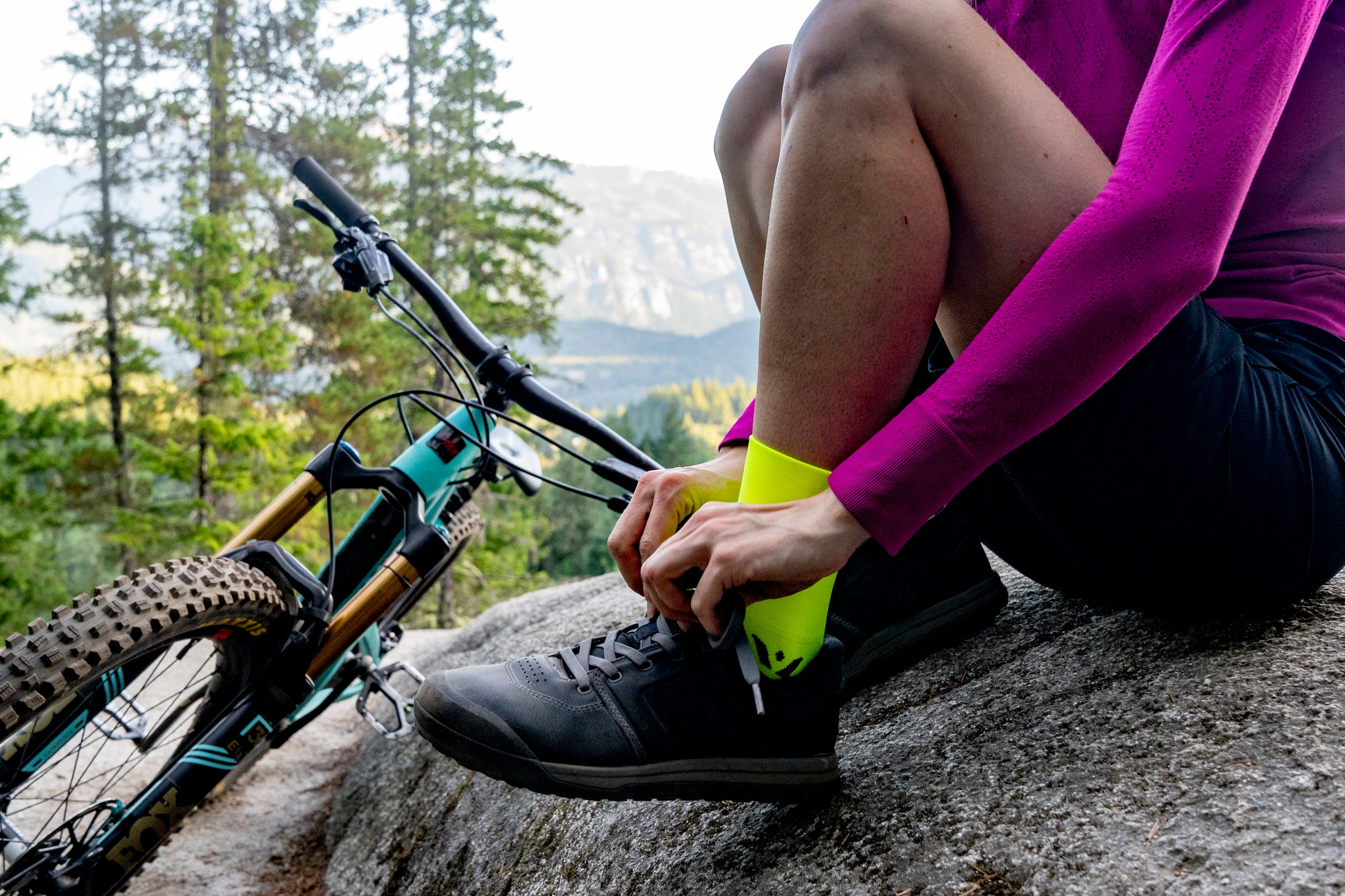 Why You Should Wear Colorful Socks For Your Workout
If you take a look around your local gym, you'll see them - a sea of plain white or black socks, probably calf height, rising out of the tennis shoes of gym-goers both male and female. We have nothing against neutral-colored socks (in fact, we offer plenty of sock options in all-black or all-white), but we'd like to make a case for sporting bright colors and designs on your next visit to the gym or trailhead.
They'll Brighten Your Day
Let's face it, getting up at the crack of dawn to squeeze in a workout before the workday isn't easy. Little tricks that get you excited about a training session can make a big difference - so setting out a pair of bright and sunny socks (like our brand new colors now available in MAXUS™ Zero Tab and ASPIRE™) to slip on in the morning can be the little boost you need to get out of bed and get your day started.
Conversation Starters
Fun socks like VISION™ can become conversation starters on your local trails. You'll be guaranteed to get comments like "hey, nice socks!" as you head out on your morning run or ride. Who knows, you might just strike up a conversation with a new buddy because of your eye-catching socks.
You'll Stand Out From The Crowd
Whether you're lifting weights in a packed weight room or running your local marathon, sporting bright patterns on your socks allows you to show your individuality and colorful spirit. You can tell race spectators to look for your bright yellow socks so they can spot you as you race by in a crowd of less-exciting sock wearers. Plus, you can match your socks to your go-to race day outfit… because if you look good, you feel good.
They Make Laundry Day Easier
Anyone who owns multiple pairs of the same black socks knows the struggle of trying to pair up socks that look identical. You'll find two socks that appear the same, but one is far more stretched out than the other - so you're stuck sorting through your sock pile to find pairs that actually feel good. Stock up on various pairs of bright colored socks and your sock matching mission is suddenly much easier. You'll thank us later.
If your sock drawer is looking a little black and white, shop our spring launches for fresh, bright colors and brand new patterns to spice up your next workout session.