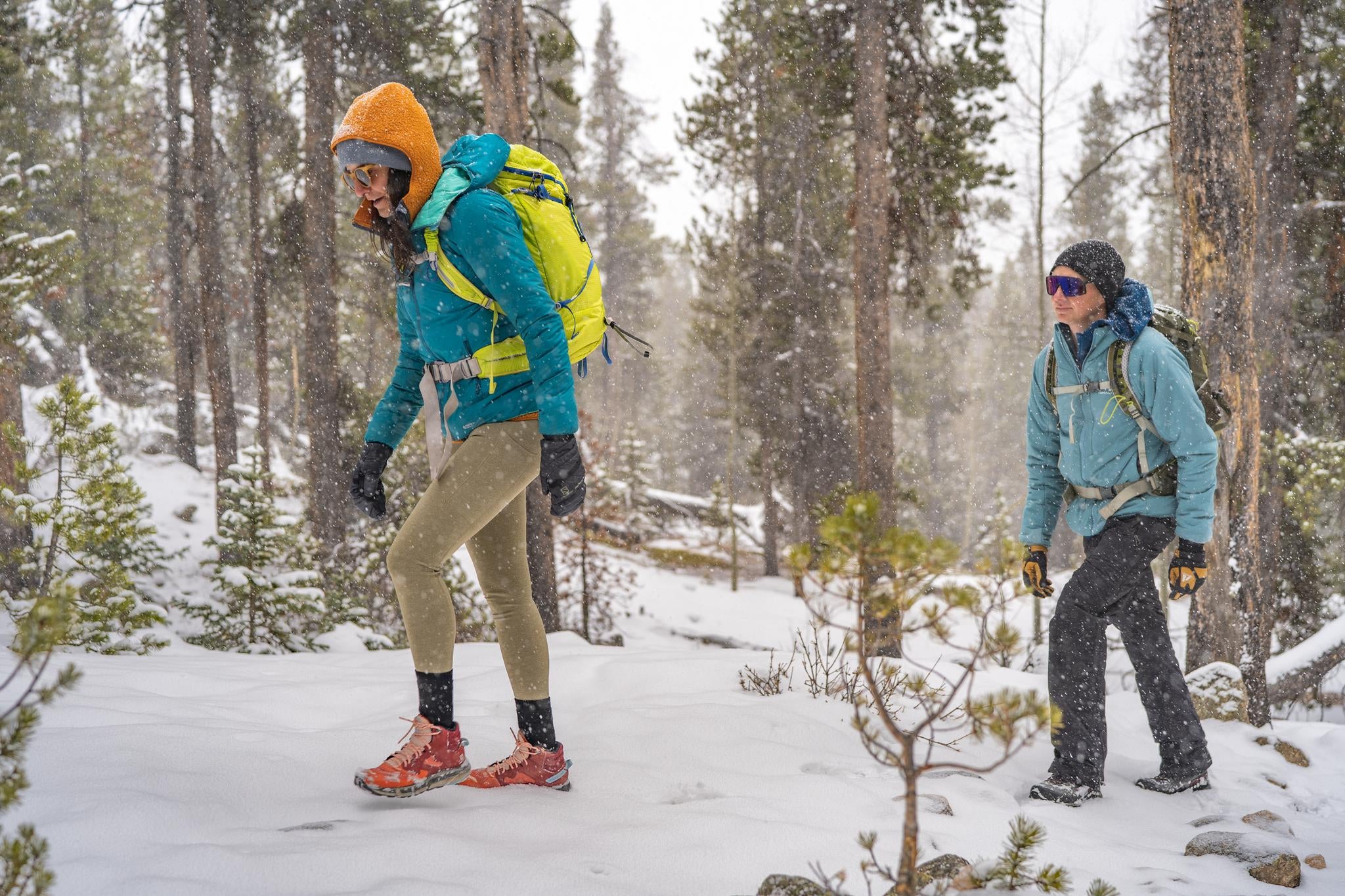 Why Socks Are the Best Gift
Holiday shopping can be stressful - and this year isn't going to be any different. If you're staring at your list and agonizing over what gifts are right for which loved ones, we're here to help. We've gathered our best recommendations for your hard-to-shop-for family members below - and if you're still stuck, you can find even more gift ideas over on our gift guide.
For Your Aunt Who Is Obsessed With At-Home Workout Videos
For the home-workout fanatic, FLITE XT is specially engineered to support and stabilize. This sock will be a big hit in a stocking.
For Your Uncle Who Always Watches The Golf Channel
A classic gift for a classy gift recipient: PERFORMANCE. These socks are ideal for any activity, from running to a day at the links.
For Your Niece With National Park Stickers On Her Water Bottle
When someone is dreaming of camping at Yosemite or of Grand Canyon views, VISION National Parks Collection is the gift that will make them smile.

For Your Mom Who Is Either Running Roads Or Running Errands
Let's face it, all moms need a comfort break. With the maximum cushion of MAXUS, every step is bliss. Go ahead, treat her to a few pairs.
For Your Dad Who Bikes His Commute (Even Though He's Retired)
When dad hits the handlebars, he wants to be comfortable and he wants to look good. VISION gives him support and helps him stand out on the road.
For Your Cousin Who Is Obsessed With Downhill Racing
Winter is a bit of a bummer for those who prefer to travel on two wheels. Get them some socks they can be excited to wear once next season comes around: ASPIRE Four, a favorite among mountain bikers for the firm compression and support.
For The Brother-In-Law Who Is The CEO Of Something
You may not know what he does for a living, but you do know he takes on his projects, and his trail runs, in style. This calls for a gift of FLITE XT TRAIL, the most technical sock built to take on the trails, and the office, confidently.
The #Adventure Sister
Your Instagramming sister knows the mountains are calling - gift her PURSUIT HIKE to get her to the top while looking AND feeling good.
Your BFF Who's a Member of Four Running Clubs
Give your bestie something to wear on their many group runs. Give the gift of ASPIRE Zero for a no-show, breathable running sock they will want to wear every day.

Socks are the ultimate holiday gift for a reason - they bring joy, comfort, and adventures. No matter which sock you choose to gift your loved ones, you're giving the gift of happy feet.